Announcement time: 
At Jasiri Australia, we're on a mission to create fearless spaces where all young women and survivors have access to life-changing skills, acceptance, community and social leadership. This is why, we're launching a new free #TimesUp Self-defence Program for female MLA's, their constituents and multicultural women for International Women's Day. 
Partnering with the incredible Elizabeth Lee MLA, the Member for Kurrajong and a Black Belt in Taekwondo, we will be training 4 MLA's, their invited constituents and over 15 young multicultural and indigenous women in basic self-defence.
We want to celebrate our female MLA's for being apart of the only parliament in the Commonwealth to have achieved equal gender representation. We want to celebrate the strength of our community by coming together and learning and connecting with one another. And we want to celebrate the fierceness and resilience of young Indigenous women and women of colour by providing them with a fun and interactive self-defence class where they can strengthen their confidence and learn basic techniques that are useful against an attack. 
So why self-defence? 
Self-defence is empowering! It makes you feel secure, it gives you a positive relationship with your body and allows you to see the power of your body. It's all about unlocking your inner power and giving you the confidence to know that you can protect yourself, your friends or community if you need to.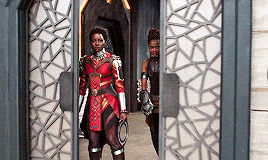 Why train MLA's in basic self-defence?
A study of 55 female MPs in 39 countries reveals 'widespread and under-reported problem', with more than 20% subjected to acts of sexual violence. Some 80% of MPs said they had been subjected to psychological violence – hostile behaviour that causes fear or psychological harm and one-fifth of MPs said they had been slapped, pushed or struck. 
If we want to progress towards equality, increase effectiveness of parliaments and ensure the vitality of democracy, we must work together to make it clear that sexism and harassment cannot be tolerated as the price to be paid for women's political involvement. We're saying #TimesUp. 
In a perfect world, women would not need to learn self-defence in order to feel confident in their own bodies and communities. But until we can stamp out all forms of violence and inequality, Jasiri will work to provide tangible skills to women so that they can become their own advocates for change. 
This program has reached max capacity, however if you are interested in attending a #payitforward self-defence class, enrol in a class on March 3rd and March 27th. Every time a student pays for our class, their money is paid forward to a local survivor to attend for free. 
Please reload